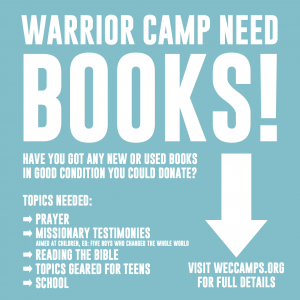 Can you help? Book donations needed before the 10th of July to sell in the Warrior book shop. New or good condition books welcome on topics including: prayer, missionary testimonies, reading the Bible, teen issues and school. Age appropriate Christian music welcome too. Please send us an email for the address to send the books to.
youth@wecinternational.org.uk
Thank you in advance!