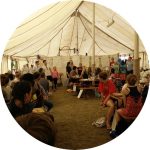 Our Christian Summer Camps cater for young people and leaders from a wide variety of churches and Christian backgrounds. At camp we emphasise the central aspects of the Christian faith.
We normally run two different summer camps over a two week period during the summer holidays. Warrior Camp is for 9-13 year olds and Teen Camp is for those aged 13-17 years. More information can be found by following the links on the menu.
We also require leaders and helpers of all ages. Some will be with the children and young people throughout the day in the meetings, activities and games, and will be sharing the camp day with them. Others may want to serve in the kitchen helping to produce good quality food for those on camp. Being part of the kitchen team can be hectic but is an extremely enjoyable opportunity for friendship and serving God in a very practical way. All our leader and helper roles are a great opportunity to share with the young people while still learning and growing spiritually, and enjoying the summer sun.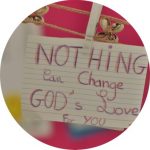 WEC is an interdenominational missionary society founded by C.T. Studd, the English Cricketer and Pioneer Missionary. WEC works in around 80 countries throughout the world, seeking to spread God's Good News throughout the whole world.
To find out more about WEC visit their web site at wec-uk.org
WEC Camps are a member of CCI (Christian Camping International)
Please let us know what you think of the website using our Feedback Form and feel free to ask any questions as well.