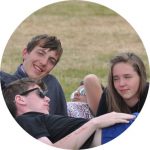 Teen Camp is for 13 – 17 year olds who are looking for an exciting and meaningful way to spend their summer. With plenty of choice and a laid back style Teen camp offers a unique camping experience. There are always opportunities to discuss and express your views, learn more about God and how to live for Him, plus the choice of a wide range of activities, trips and games.
Camp runs for two weeks in fantastic UK seaside location – We will be heading to Cromer, Norfolk for camp 2024!
What WEC Teen Camp normally looks like…
Worship & Teaching
With 80 or more teenagers, the worship Teen camp is pretty special . Bring your own instrument and join the band or just soak in the atmosphere. There is always relevant Bible teaching on topics or themes that will help you to grow as a Christian and learn more about yourself. Learn and discover together what God is saying to you in the 21st Century. Hear about His work around the world and how we can be effective workers for Him now. The Bible teaching sessions include discussions as we explore God's word together. We also focus on the world: What is it like to be a missionary in Thailand, Ghana, Peru or Japan? How many people have never heard the good news that Jesus loves them and what's being done about it? Is there a part I can play now?
Activities & Free time
Choose from a range of activities. Where possible we run water sports, e.g. canoeing, mountain bike or horse riding with tuition provided by local qualified and licensed providers. Some people prefer to sit, sketch and chat or do clay modeling, t-shirt decorating or jar painting. Others enjoy a leisurely ramble through the countryside, or get serious about developing their gifts in a drama or worship. There is a small charge for some of the 'extra' actives but there is always a choice of two or three activities with no cost attached. Camp also subsidises some of the activities.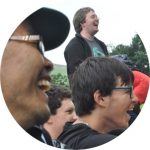 Free time gives the choice to chill out; laze about the camp field or go for a swim (only in an organised party with a member of staff); browse in the bookshop; stock up at the tuck shop or visit the local shops
Social
Many people make new friends at camp and some of these last beyond your time at camp. The camp reunion is a great opportunity to meet up again and it's not unknown for youngsters to travel around the country for special birthday parties or baptisms.
After Teen camp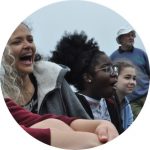 Many teenagers get so much out of camp that they want to give something back when they reach 18. It's great to go back to Warrior camp as a leader where you can be part of a team helping others. Other teen campers choose to go on a WEC Short Term Trip, which is a mission adventure for younger people.
What next?
If you are interested in coming, get in touch with the office to get a copy of the brochure or book online today!