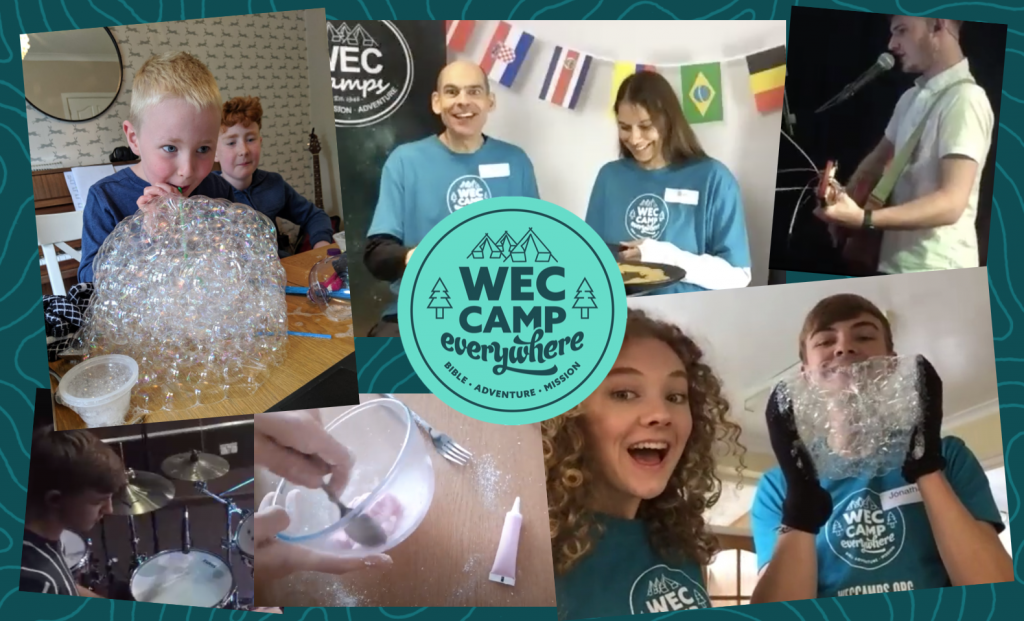 We have had a great day so far on WEC Camp Everywhere! We had a brilliant morning meeting with Bible teaching, activities, a book flash, worship and some spectacular challenges. The morning activities included crafts, cooking and bubble making – lots more to come too!
Tonight is the fist mission meeting of the week where we get to hear about what God is doing around the world.
Please join us in praying for all the campers, leaders, contributors, parents, and supporters for coming together to make this year something special.