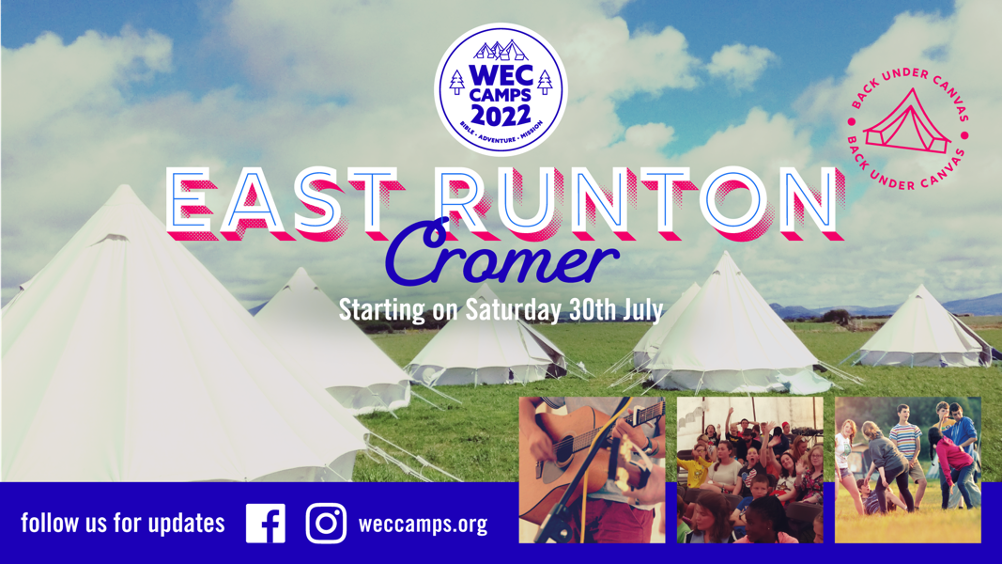 Good news…this year we are planning on returning to a field to offer both Warrior and Teen camp as a live camping event! We will be heading to the lovely seaside village of East Runton, near Cromer, Norfolk for some fun, adventure and excitement in the sun…
Warrior & Teen – Dates for Campers:
Week A Sunday 31st July – Saturday 6th August.
Week B Sunday 7th – Saturday 13th August.
Warrior & Teen – Dates for Adult Volunteers / Leaders:
Week A Saturday 30th July – Saturday 6th August.
Week B Saturday 6th – Saturday 13th August.
To help us implement the COVID measures and to offer our team some extra training time, the week has been shortened by one night for all campers. All adult volunteers/leaders will be on site for one day longer, the rest of the programme remains unchanged.
This year the fees for Warrior Camp and Teen Camp will be the same, £190.00 per camper. A Winter Special Offer of £170.00 per camper is currently running, and will close on Sunday 24th April. If you would like to come as a leader or a helper, we recommended a voluntary contribution to help cover costs.
Online booking is now open, book in today!
All adult volunteers, helpers and leaders are required to be on camp one day early for essential training, see dates above.
If you would like any more information, details about becoming part of the team, or a chat about camp in general, please get in touch with the office.